More sales with our online store
In our onlineshop module, we are creating a digital spare parts catalogue with an integrated onlineshop for our customers and this based on our asset management.
Via interfaces to your existing systems, we derive not only master data but also transaction data such as availability and prices and can display these transparently and directly to the users in the onlineshop module.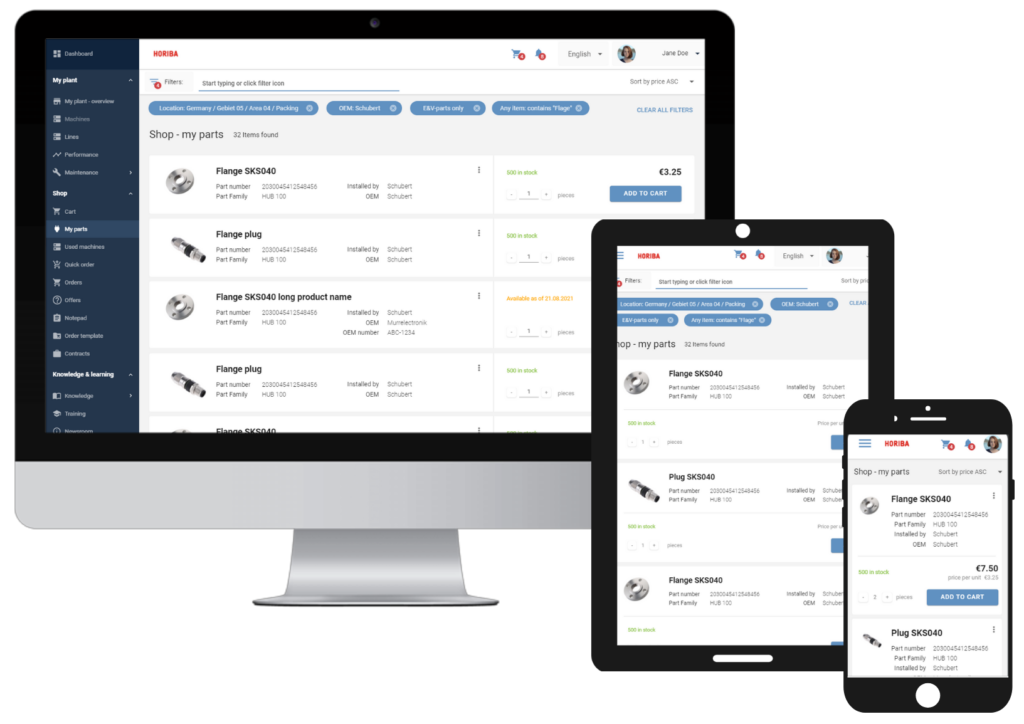 You are looking for higher sales in spare and wear parts distribution and optimization through digital ordering and billing processes.
Our onlineshop offers you a new digital sales channel to increase sales. Thanks to the close link to the asset management module, the relevant spare parts and services can be ordered starting from the machine.
An insight into our platform
Using the integrated spare parts catalogue and extensive filter functions, the customer can display all spare parts for a specific machine or machine builder and add them to the shopping cart.
In the shopping cart, all added items are again clearly displayed with information on price and availability, and the order or request for a quote can be triggered.
All orders placed and the current status can be viewed under My Orders.