Breaking new ground – thinking in networks
one and for all
Individual and custom-developed portals from single manufacturers always represent a single-track process between the manufacturer and its end customer, resulting in rigid silo-like behavior. However, the market and machine operators (producers) are increasingly expressing the desire for cross-manufacturer transparency along the entire production process. This is also the conclusion of the study 'customer centricity as an opportunity for digital breakthrough', published by VDMA and MCKinsey in 2020.
We at Transaction-Network are certain that no provider will succeed in digitization based on its own data structures and thus silo solutions. In order to advance the industry in the area of digitization and make it competitive in the future, market participants have to work together.
With our solution, we are manufacturer-independent and based on standards. This means we are open to any vendor and open to connecting any systems and platforms.
We are building an independent digital ecosystem that connects businesses, machines and your assets, data, platforms and people. This creates a neutral platform for digital exchange, services and new business at the horizontal process level.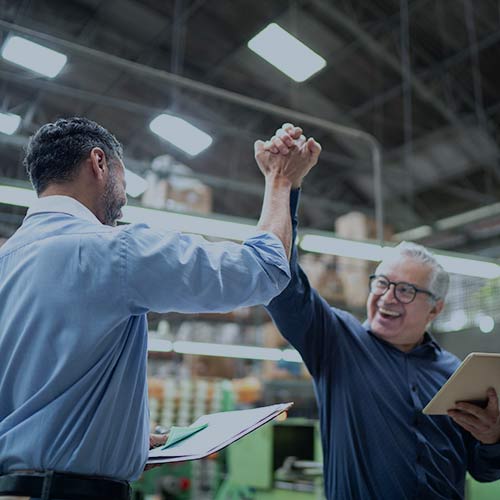 How does our digital ecosystem look like?
By leveraging our platform across the industry, we are building an ecosystem on two levels – for each individual producer and for each industry.
First, Transaction-Network creates an ecosystem for each individual producer. With the participation of various machine builders, component manufacturers and material suppliers, the producer can view all information about his machines on the entire production line on our platform and access the after-sales processes of all his suppliers via one user-friendly portal.
What are the advantages for the machine builder and his end customers?